Financial Support or In-kind City Services
Request Process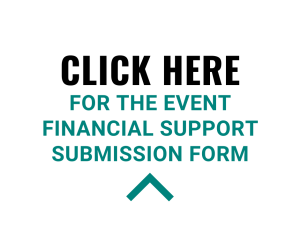 If you are seeking financial support or in-kind city services for an upcoming event in the City of Kaukauna, please follow the outlined process to submit your request for funding or services. Please note that this process may take up to eight (8) weeks for approval, so it's advisable to submit your request well in advance for thorough consideration. Should you have any questions about this process, please feel free to contact the City Finance Director.
Submission of Financial Support Requests

Support Request Form: Start by using the standardized Request Form as the official document for your request. This form will collect essential information including the purpose of the request, intended community impact, requested amount, and other pertinent details.
Submission timeframe: Requests may be submitted at any time throughout the year.

Initial Submission Review and Recommendation

Once all required submission information is gathered, the request will be reviewed by the Senior Management Advisory Team to determine if it meets the City's goals and policies and available funding.
Staff presents the submission request to the committee for review.
Upon recommendation by the Senior Management Advisory Team, the request will be forwarded to the Finance and Personnel Committee with supporting documentation and recommended to the Common Council for action.
It is recommended that the event requestor be present at the meeting to provide more background and answer questions if the committee requests.

Budget Allocation

The city will allocate a predetermined budget amount for requests each year. Requests can be approved if they fall within this budgeted amount.

Reporting and Accountability

Post-Event Reporting: Recipients who receive funds or in-kind City Services exceeding $1,000 must submit a detailed event and financial report to the City Finance Director within sixty (60) days after the successful conclusion of the event or project funded. This report should outline the outcomes, attendance and participation, benefits to the community, what specific costs the City's contribution was allocated to, and any other relevant information.
Financial Details for Large Requests: For requests surpassing $5,000, the recipients should include financial details of the event or project in their report which includes details on all revenues and expenses, demonstrating responsible and transparent use of the funds.
All reports received from recipients (including those for requests over $1,000) will be reviewed by the Finance Director. Summaries of these reports will be included in the City Council's agenda for informational purposes, ensuring transparency and accountability to the community.
We encourage the event manager to attend this council meeting to provide a short summary of how the event turned out.
This Financial Support management process is intended to effectively evaluate, approve, and monitor requests while maintaining financial responsibility and transparency. This process allows City staff and the Common Council to ensure that funds are distributed in alignment with the City's objectives and use of City funds is accounted for in an accordance with the direction and intent of the Common Council.
**Note**
Any event that has over 250 people, is open to the public, or needs street closure or public space occupancy will require a special event application submitted for review and approved before funds will be issued. Please contact the Community Enrichment and Recreation Director for more information on this application.