Special Events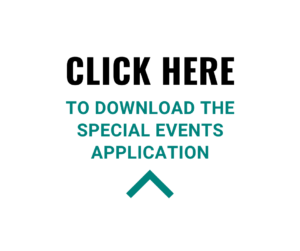 Special events open to the public that are held on public property or require public support from City Departments must complete a Special Events Application. There is no fee for this application. Applications are due a minimum of 30 days prior to the event, but earlier submission is encouraged. Staff will review the application, alert the applicant of any necessary permits or licenses needed, and forward any items needing Committee or Council approval to the appropriate bodies.
Click here to download the special events application. Once complete, email to [email protected].
Questions? Please contact City staff by email at [email protected].
What qualifies as a special event?
Any public event which interferes with the normal flow or regulation of traffic upon the streets, sidewalks, or rights-of-way. Examples include, but are not limited to:
Parade
Race
Procession
Show
Ceremony
Athletic Event
Etc.
Amplified Music and Alcohol
Wondering about amplified music at your event on public property? Follow this decision tree for details.
Wondering about serving alcohol at your special event in City of Kaukauna parks? Follow this decision tree for details.