Waste Ordinance – 2023 Updates
Updates to Waste Ordinance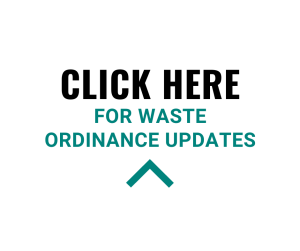 In order to align with the City of Kaukauna's desire to be a clean, safe, and healthy community, and to provide effective, efficient, and timely collection of waste, the City has made updates to Municipal Code Section 11.11 – Waste Ordinance. Major changes include:
Requirements to place and remove waste carts within one day of collection.
Store carts away from the street or alley between collection dates.
Providing guidance on cart placement for safe and efficient collection.
Limiting large/irregular pickup to five items per home per collection.
Changing the number of months for large/irregular collections.
Changing City dumpster operations for collection outside of the downtown areas.
Click here for detailed updates to the waste ordinance and how it affects your residence or business.